Eagle Rock Kids Martial Arts Classes
Build Confidence And Athleticism With Our Kids Martial Arts Classes
At TOTAL Jiu-Jitsu Los Angeles, we are proud to work with students of all backgrounds, helping them achieve success one step at a time. Our training surrounds your child with students of their same size and skill level and helps them feel supported every step of the way.
Join us at TOTAL Jiu-Jitsu Los Angeles for the most exciting Kids Martial Arts Classes around. We offer comprehensive classes for all abilities, teaching your child the ins and outs of Gi and No Gi Brazilian Jiu-Jitsu in a safe and supportive environment. This program is perfect for ages ~5-16.
Our classes are a great way to improve your child's athleticism, build their self-confidence, and instill in them lifelong habits of physical activity. We also offer competition training for students who are interested!
Check us out in Eagle Rock and see it for yourself. Just fill out the short form on your screen to get started!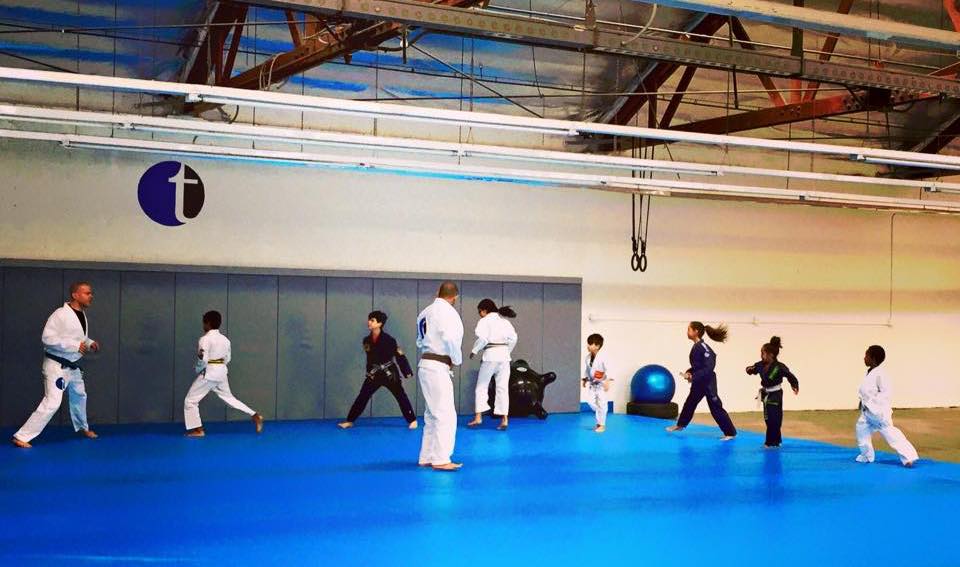 Why Is Our Kids Martial Arts Program Right For Your Child?
In today's day of age where kids are turning more towards gaming type devices for playtime activity, being physically active is a crucial part of a child's growth and development. At TOTAL Jiu-Jitsu, we can offer a multitude of benefits that will help your child grow to become a confident, successful and productive adult. We have designed out Kids Martial Arts programs to be challenging, motivational, and fun.
We aim to create an environment where our students not only learn jiu-jitsu, but also develop positive behaviors such as discipline, respect, and self-confidence.
We're helping kids across Eagle Rock and beyond:
Develop body awareness and balance
Learn effective bully prevention strategies
Take on an incredible sense of accomplishment
Establish lifelong habits of physical activity
PLUS, Our Kids Martial Arts Training Can Set Your Child Up For Lifelong Success
Our Kids Martial Arts Classes in Eagle Rock surround students with positive role models and an environment where they can truly have fun. With the help of our dedicated team, your child will learn how to persevere through any challenge and find success in all aspects of life.
Keeping safety in mind here at TOTAL Jiu-Jitsu Los Angeles, we have divided our classes into 2 programs -- Kids and Juniors. In addition to separating the two groups, we also have dedicated mat areas for each:
For our TOTAL Kids Program (~ages5-8):

We focus on the most basic of jiu-jitsu techniques, by utilizing "animal" type warm-up drills, mobility movements and games to help your child develop good body awareness and balance. We also introduce drills, positional sparring, and limited live training so they learn how to apply the technique they have learned in a more realistic scenario
For our TOTAL Juniors Program (~ages 8-16): We focus on developing strong jiu-jitsu fundamentals and we teach more complex techniques and sequences. Incorporating more drills, positional sparring, and live rolling. We push our juniors to be more disciplined in their training, and accountable for their participation and personal growth.

Check It Out Today! Our Kids Martial Arts Classes Have Something For Every Child In Eagle Rock!
If you're looking for a great way to keep your child active and equip them with incredible life skills, we've got the answer. Check out our Kids Martial Arts Classes in Eagle Rock today and treat your child to the exciting world of Brazilian Jiu-Jitsu.
Just fill out the short form on your screen to learn more about TOTAL Jiu-Jitsu Los Angeles or to get started today!